Bulldozer 16 tons Crawler Dozer SEM816FR for Sale

Advantages:
* Efficient: The electronically controlled hydrostatic drive system and multi functional joystick provide SEM816FR bulldozer high levels of performance and maneuverability.
* Comfortable Operation: The cabin is ergonomically designed for increased operator comfort and visibility. The advanced monitoring system tracks SEM816FR bulldozer operating conditions and keeps the operator informed of all vital machines functions.
* Reliable: The proven hydrostatic design along with world class pump and motors provide SEM816FR bulldozer a highly reliable tractor. The undercarriage components are designed for longer life versus the leading competitor.
* Serviceability: The SEM816FR bulldozer are designed for easy access to reduce overall maintenance time. The SEM816FR bulldozer electronic control module allows for quick troubleshooting.

Arch logging
3 dimensions for main roller height options, which is more convenient for forestry working condition.

Forestry protective device
-Besides all the configuration of standard tractor, forestry tractor is equipped with ROPS/FOPS.
-Protective screen installed over the cab or Canopy can prevent the operator from woods and branches injuries. Sweep with screen can prevent the engine from being broken by falling trees.
-Rack on the Blade and heavy duty radiator guard grill can prevent the radiator from being broken by woods.
-Track roller frame guard can makes branches not involved into track roller frame and prevent the woods impact to the track roller.
-Tank guard can prevent fuel tank and hydraulic tank from being broken by woods collision.

Semi-Universal Blade
-SU blade combines the excellent penetration of the S blade and the high production capacity of the U blade.
-Designed for superior load retention and penetration in tightly packed materials.
-L-shaped push arms bring the blade closer to the SEM816FR bulldozer, providing SEM816FR bulldozer excellent maneuverability, balance and blade penetration.
-Blades feature a strong box section design, made from high tensile strength steel to stand up to the most severe applications.

Undercarriage
-Undercarriage is provided by a world class supplier ensures high reliability and resistance to wear.
-Carrier rollers track rollers and idle rollers are all maintenance free.
-Planetary final drive design delivers increased torque ratio for higher transmission effi ciency and lower maintenance cost.
-Durable final drive bearings and multiple wet disc brakes provide SEM816FR bulldozer reliability, reduce system heat and extend overall life.

Structures
SEM816FR bulldozer structures are analyzed using Finite Element Analysis (FEA) and On Machine Stress Analysis (OMSA) to identify and protect high stress areas.
Advanced structure welding technique, relieving welding stress.

Modular Radiator
-New advanced cooling system designed to meet -43°C to +50°C ambient temperatures capability.
-Modular designed radiator, easy to maintain remove and repair.
-Radiator grill provides better heat dissipation, easy access for maintenance.

Maintenance
-Electronic Control Module (ECM) fault diagnosis system, automatic diagnosis of eight key parameters.
-Monitoring system provides three levels of alarm, to indicate fault diagnosis.
-Hydrostatic system has longer service interval (2000 hrs), reduces maintenance time by 50%.
-Implement valve mounted outside of hydraulic tank provides easy access to check and service.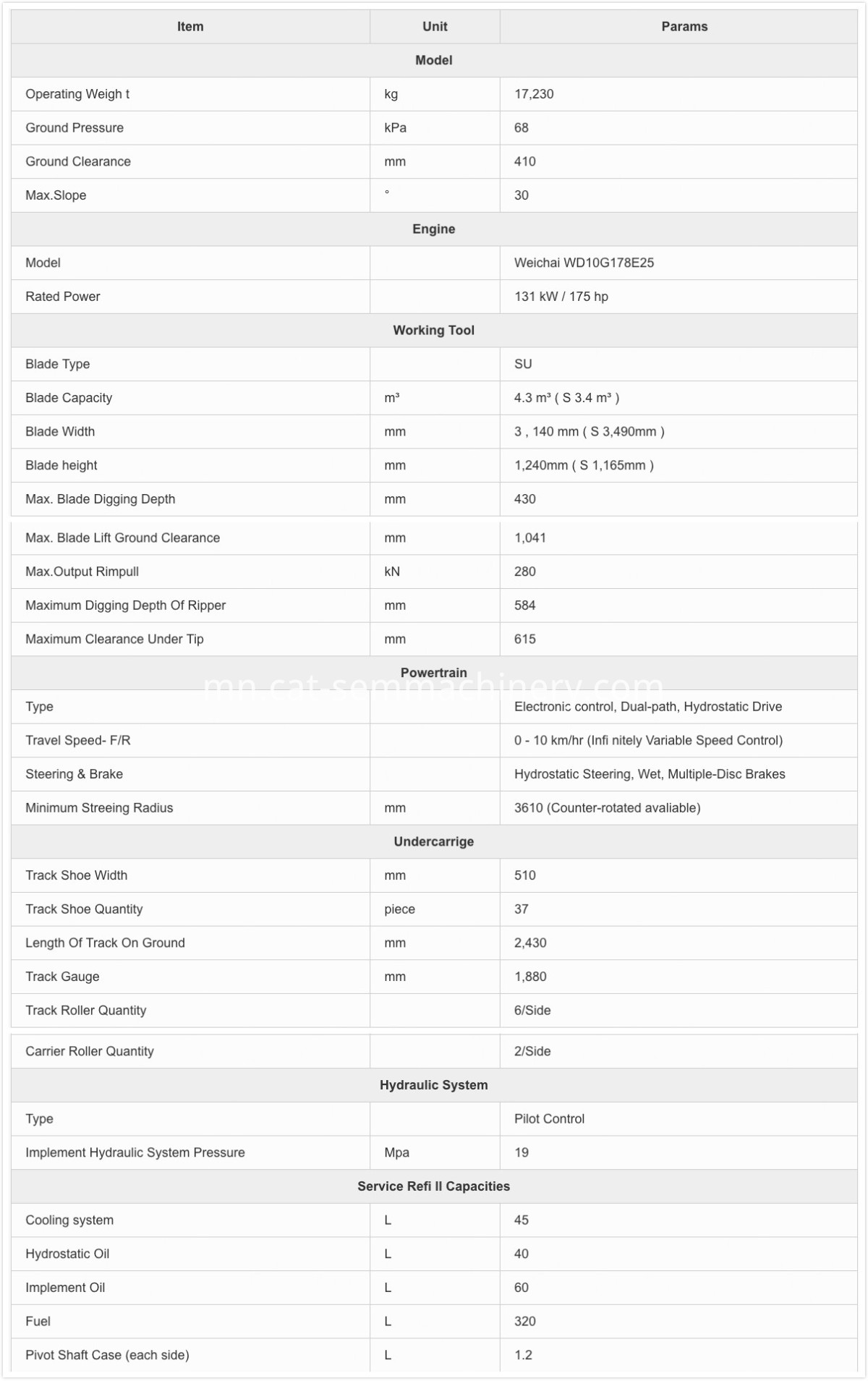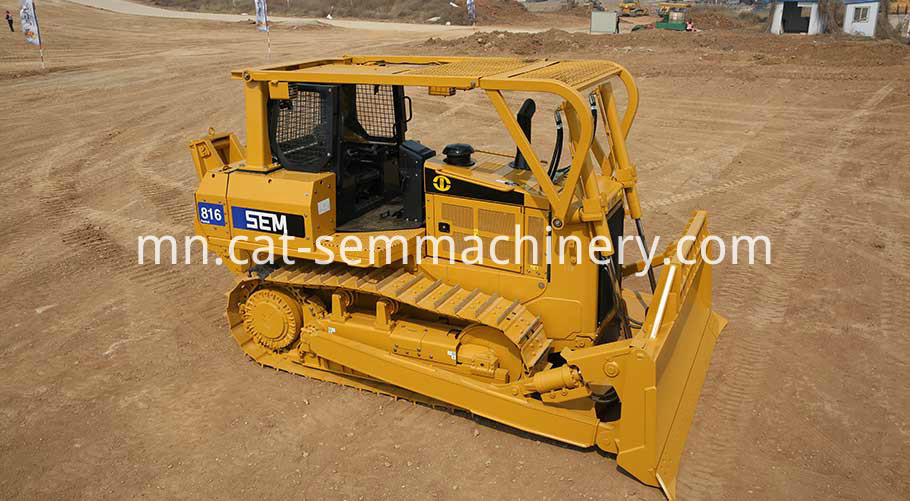 Бүтээгдэхүүний ангилал : SEM Crawler Bulldozer > SEM816 Ойн бульдозер