Branded Engine Weichai Wheel Loader 5 Tons
Product Application
Widely used in medium or heavy load conditions like ports, mine sites and pot factories to collecting, cleaning and moving materials.
Adapt to work at gravel plant, coal yard and construction site.
Kinds of work equipment to select.
Product Advantage
Reliability:All Structures undergo rigorous design and analysis methods. These include Finite Element Analysis(FEA),strength and fatigue life analysis, and on machine stress analysis (OMSA). These methods ensure enhanced structural life.
Higher Efficiency:Design utilizes world class hydraulic pumps and components, to deliver reliability and durability.
Comfort Cab:Working space increases 30% and utilizes Luxurious interior decorative and suspension seat.
Product Description
Machine Applications
The sturdy design of the SEM 655D makes it the perfect machine for port cargo handling, mineral yards, steel mills and other high demand applications.
In Quarry and Aggregate and Coal Mining applications the 655D can load more, move faster and burn less fuel.
Multiple work tools are available for increased versatility.
Optimized Engine
162kW 2000rpm
New designed engine shock absorber.
Three power curves are optional.
93 desert air filter
Efficient Hydraulic System
Floating three-position four way valve,World Class hydraulic components ensure high reliability.
The optimized hydraulic system paired with the drive train reduces machine cycle time and increases productivity.
The pilot system STD Pressure oil filter to keep dust away other Chinese competitors machine.
Operator Station
Premium operator station with increased space and superior visibility
Sliding side window and AC with fresh air circulation provide operator comfort
Equipped with damping system, reduce the noise
Joystick hydraulic control for easy and precise operation
Multi-function instrument dashboard, adjustable air outlet, defrost easily
Adjustable suspension seat
Reliable Drivetrain
Countershaft transmission with upgraded core components provides high reliability.
Large rim-pull in 1st gear and higher speed in 2nd gear provide high efficiency for load and carry applications.
Clutch cutoff selection switch ensures stable and safe operation.
Equipped with a drive bridge carrying 28 tons,big load capability ,high reliability, long service life.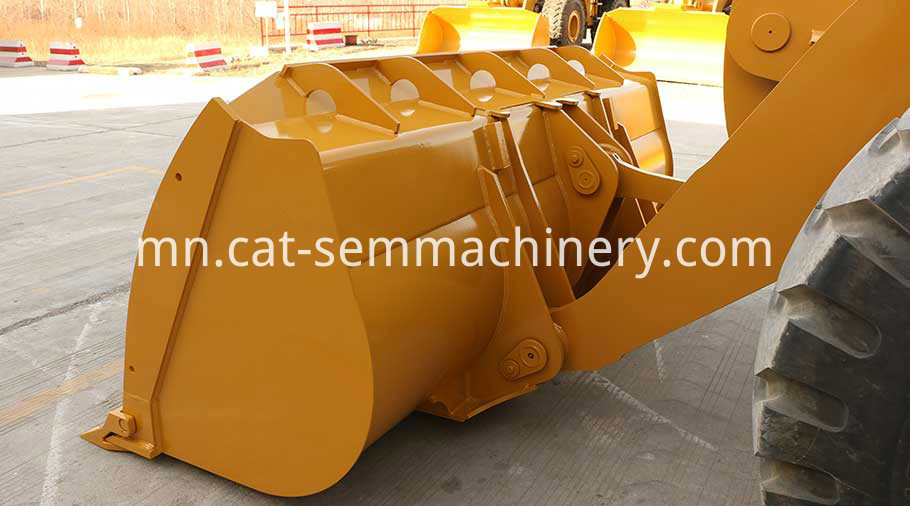 Бүтээгдэхүүний ангилал : SEM Дугуйт ачигч > SEM 655D Дугуйт ачигч